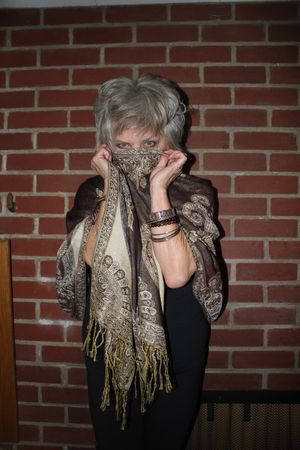 SINGER / SONGWRITER
ONE woman,  one guitar
& a suitcase full of
original songs.  
Jan 30, 2023 - American Songwriter's 2022 Song Contest entries.....
NEWS FROM LYN
January 2023 is starting off right.  Two new songs!  More on the way.  
August 18, 2022 - After a year of writing, no shows, no in person co-writing, no recording - finally finally a Songwriter's Circle with the North Sound and Fabian Minnema.  Billed as NOON TUNES, it was outside (yay), sponsored by Downtown Saskatoon (DTNYXE) and hosted by the Saskatoon Musicians' Union.  So good for the songwriting soul!  An audience!
May 22, 2021
Just counting my songwriting blessings and came up with a little list that makes me happy:
Semi-finalist in the 2020 UK SONGWRITING Contest for We'll Be Free - a pandemic song of love and hope from Saskatchewan to the World!  A co-write with Terry Hoknes.
Semi-finalist in the ISC (International Songwriting Competion) 2020 for Dear Christmas - yup, you guessed it - a Christmas song!  Another co-write with Terry Hoknes.
My song AWAY featured on the Mother's Day edition of the USA Women of Substance Podcast in May 2021.  
Wrote a new song in open D tuning called Not There Yet.   All these years of guitar playing and I've never messed with different tunings.  First time for everything.  
Four other artists have recorded my songs!
What I miss.......
I've had the opportunity to play a couple of SCMA Songwriters' Circles but I played and hosted the SCMA Songwriters in the Round event at the 2019 Saskatchewan Country Music Awards Weekend in Saskatoon!  Always my fav event.  I love the songs, the stories and the songwriters.  The shows were virtual in 2020 and 2021 but I'm optimistic that 2022 will be LIVE!
My Songs 4 Nature Songwriting Retreat - My yearly camp of writing, hanging out with other songwriters, co-writing and group writing.  New songs by the fire.  Maybe some yoga or kayaking or nature writing.  Maybe this fall???  Fingers crossed.  
May 12, 2021
Listen to my song AWAY on Women of Substance Podcast Episode #1248 WOSRADIO.COM
I'm thrilled to be included with some amazing songwriters but, if you've only got time for me.....it's at the 35:10 minute mark!  
It's my version of the true  story of my Great Grandmother's decision to leave Scotland and travel to Canada BY HERSELF in 1906.   Just me and my guitar and some Scottish pipes in the background.   
Thanks for listening!
March 20, 2021
Excellent news!  DEAR CHRISTMAS is a semi-finalist in the lyrics only category for ISC 2020 and there were 26,000 entries!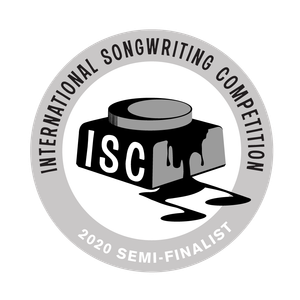 February 1, 2021
WALKING.  I've been walking during COVID.  Keeps me sane and gets me outside and into nature.   I've been writing songs.  Keeps me sane and gets my inside my creative self.    Time for a new album! 
January 15, 2021
WE'LL BE FREE 2020 was a semi-finalist in the lyrics category of the 2020 UK Songwriting Contest! 
January 1, 2021
GOODBYE 2020!  You were a tough one.  HELLO 2021!  
December 25, 2020  MERRY CHRISTMAS!
Here's a little Christmas tune Terry Hoknes  (music) and I (lyrics) wrote.  He surprised me with a fabulous video - of him - playing all the instruments & singing all the harmonies.   So fun! 
April 29 2020
The opening shot of the video WE'LL BE FREE 2020.    I took this photo at Arlington Beach, Saskatchewan in September 2019.  For me, this shot now represents hope.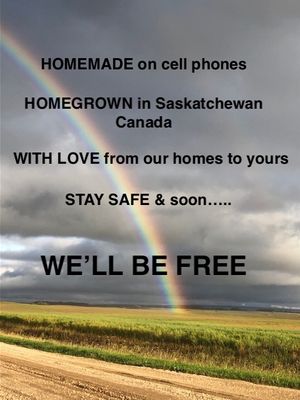 April 25 , 2020
SASKATCHEWAN ARTISTS JOIN TOGETHER TO CREATE AN ANTHEM - A musical message of love from Saskatchewan Canada to the whole wide world called WE'LL BE FREE 2020.  
I wrote the song with Terry Hoknes (online of course) and we gathered up 16 musical friends from Saskatchewan to record it on their cell phones.  
Please check it out.  We trying to send love around the world. Our goal?  1,174,000 YouTube views - the number of people living in Saskatchewan!   From our hearts to yours......
March 15, 2020 - Take care everyone!  Stay warm.  Stay home.  Wash your hands!  
March 9, 2020 - INTERNATIONAL WOMEN'S DAY SHOW - THE HAPPY NUN CAFE in Forget Saskatchewan!  Gayla and Leon Gilbertson really know how to look after their artists.  Beautiful dinner, great stage, sound, Green Room and a great audience!  It was so worth the 4 hour drive!
February 27, 2020 - WOW!  Just got asked to play the Gala Reception at the SASK COUNTRY MUSIC AWARDS on April 18, 2020 in Regina!  The answer is "YES".  
February 19, 2020 - Just got invited to play THE HAPPY NUN CAFE in FORGET SK for INTERNATIONAL WOMEN'S DAY on March 8, 2020!
February 15, 2020 - RECORDED our group song HIGHER GROUND with my Songs 4 Nature Retreat gang at SOUL SOUND with Orion Paradis in Regina, produced and directed by Ryan Hicks (AKA STOMPY)!   1 song down & 3 to go = the SONGS 4 NATURE EP!
February 14, 2020 - GREAT NEWS!  My song YOU SHINE made it on the SASKMUSIC Valentine's Day Love Rules! Playlist on Spotify.  Check it out. 
February 6, 2020 - Got my first JUNO gig.  Playing the SKY-YXE JUNO Welcome Stage at the Saskatoon Airport March 2020!  Juno's in Saskatoon!!  WOOT WOOT!
February 5, 2020 - EXCITING NEWS. My Songs 4 Nature Retreat folks are recording an EP!  Every year I go to this songwriting retreat somewhere in Saskatchewan to be zen with nature, write songs, co-write, write with a large group.  It's my happy place.  We do yoga, hike, eat great food & write songs & put on a show for the community.  I've been know to spend a lot of the weekend in my pj's!  We then do a show at the Royal Saskatchewan Museum in Regina & at various venues in Saskatoon.  On 4 different dates in Feb & March we are going to record the group songs we wrote at each retreat.  Gonna be fun - Megan Nash, Kara Golumba, Glenn Sutter, Ryan Hicks & all the gang together at Soul Sound in Regina with Orion Paradis.  
January 18-29, 2020 - 11 perfect days in Neuvo Vallarta with old friends.  You know the kind - know you and love you anyway!
January 1, 2020 - REALLY BIG birthday for Lynie!  A day of family, friends & cross country skiing.  Thank you all!
December 14, 2019 - CAMERON & CRAWFORD debut their new single LOVELY TIME OF YEAR at McNally's.  Beautiful song from two beautiful sisters.  Sometimes it's so lovely to be in the audience!
December 12, 2019 - MILK MONEY Concert with Saskatchewan's own SYLVIA CHAVE & RHONDA GALLANT-MORARI!  What a great evening at The Refinery in Saskatoon.  Talented musicians, funny & entertaining.
November 28, 2019 - Dec 1 - VERY PRAIRIE MUSIC SUMMIT - Sask Music - A long weekend of Sask Music Awards; panels, workshops, after party.  It's not often I get to hang out with my music buddies coz everyone is out making records, playing gigs & writing!  Great weekend!
October 26, 2019 - Debuted my wedding song ALL MY LIFE for the happy couple Rieann & Chris.  I couldn't get to the wedding at Jan Lake but it was a hit in their kitchen.  I think they liked it - Chris cried!
October 18, 2019 - More filming for Deja Vu!  I'm gonna be stiff tomorrow!
October 12, 2019 - Started filming a video with Terry Hoknes for Deja Vu!  A whole new creative thing!  We did one for You Shine but that one was largely created around old family videos from the 60's.  Deja Vu is a darker sound & I'm shooting for an upbeat video!  Could be crazy!  There may or may not have been a slide injury (yes, a kids slide).  I'll never outgrow scabby knees.  
Sept 12 - 15, 2019 - SONGS 4 NATURE.  Another one!  This time at Arlington Beach on Last Mountain Lake.  Another wee slice of creative heaven.  I love songwriting camp.  Create, eat, sleep, repeat.
Every Tuesday in July, 2019 - (And there were 5 Tuesdays!) All Together Now played at Bon Temps Cafe in Saskatoon.  I love love a weekly gig.  Change up the set list & a new audience.  Show up & the sound guy takes care of us.  It was a beautiful thing.   We did originals & covers that had to meet our criteria of Canadiana.  
July 19, 2019 - TASTE OF SASKATCHEWAN - All Together Now Trio gig.  Two of my fav things...music & food. I love playing this local festival - especially with the trio!  Way more fun with a crew!
June 7, 2019 - A SIMPLE LIFE CD LAUNCH CONCERT:  What a great evening at The Refinery in Saskatoon.  Thank you to On the Boards - Cynthia & Jim.   It was a double CD Launch with All Together Now bandmate Tom Kennedy releasing his debut album Eclecticism & with bandmate / producer Terry Hoknes.  And thank you to the young & very talented Micah Jane - Saskatoon up & coming singer / songwriter for opening the show for us!  There is something magical about an album launch.  Personally introducing your songs to the world!  I'm so grateful for the amazing talent of Tom & Terry & their harmonies.  Those boys can sing harmonies!
May 30 - June 2 - SONGS 4 NATURE.  This time at Kenosee Lake.  My songwriting camp. I didn't go to camp as a kid so I'm making up for lost time!  I can write all day.  Or go to yoga, or nature writing, go on a hike, take a kayak out on the lake, or just hang out with other songwriters.  And then the facilitators make the food!  I love camp.  And I actually started & finished a complete song in my own wee cabin.   songs4nature.ca  -  check it out. 
May 10 & 11, 2019 - Two of my fav volunteer gigs - Parkridge Centre & The Mindful Cafe at Sherbrooke Care Home.  I break out the singalong cover songs for these groups. While they are so warm & receptive to my original tunes, they love love a great singalong!
April 19, 2019:  So along with my solo career, I'm now playing with two amazing gentlemen - Terry Hoknes & Tom Kennedy.  We are the trio ALL TOGETHER NOW.  All singer/songwriters with decades of experience & with solo careers or playing with other bands.   We decided to get together and have some fun.  Our first gig was last summer, another in the early fall & then Tom & his wife took off for the winter as retirees are apt to do!  He's back so ALL TOGETHER NOW is back!  3 guitars, 3 voices & some roots for lunch!  Some originals, some covers & with all the right ingredients for a Canadiana style kitchen party!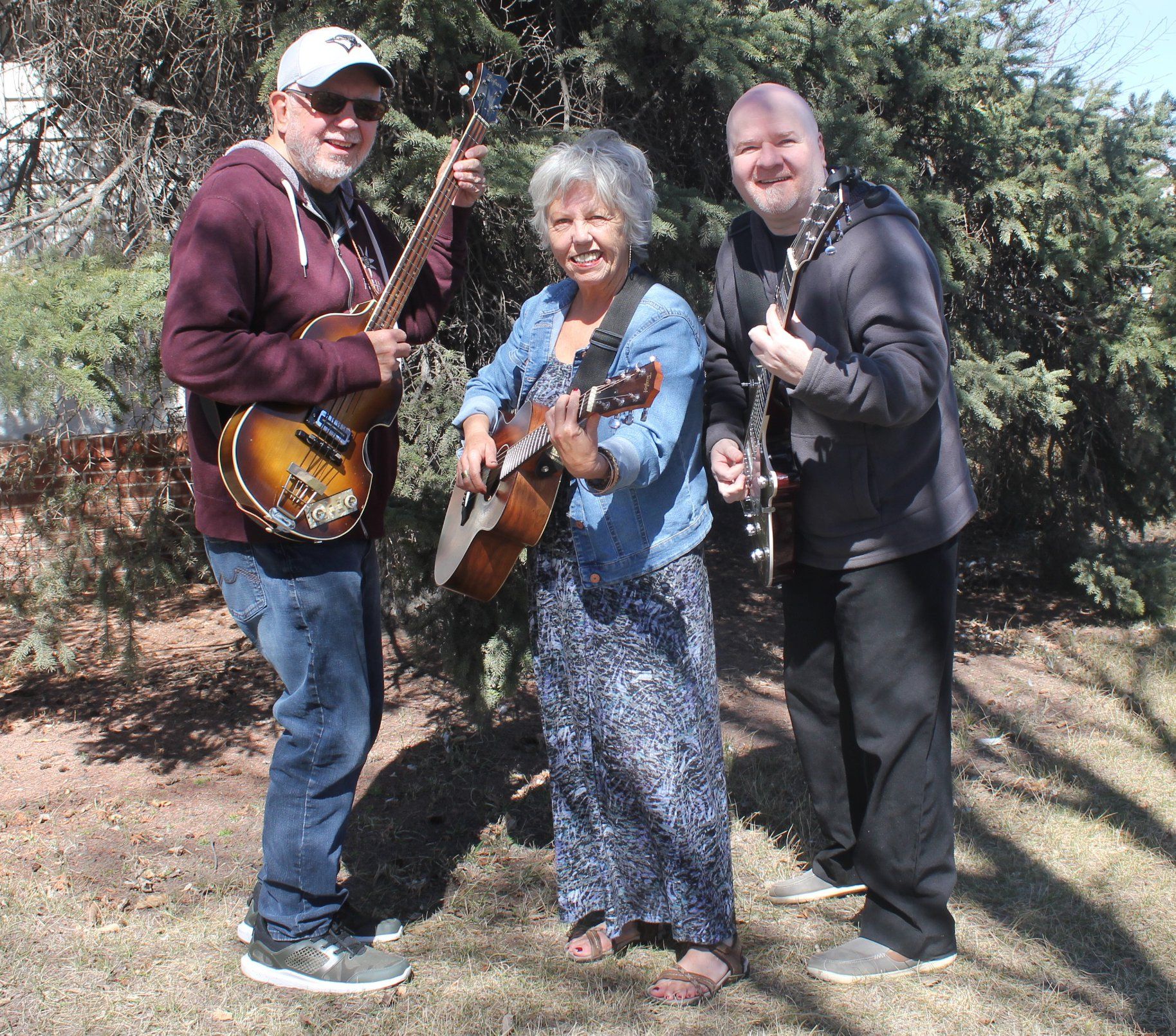 April 12 - 14, 2019:  The 2019 Saskatchewan Country Music Association 30th Anniversary Awards Show.  What a great weekend.  The SCMA has given me lots of opportunity so it was payback time to be one of the Host Committee Organizers.  I attended absolutely everything starting with the Volunteer Dinner on Thursday.  We had about 25 volunteer music lovers who took care of everything.  They were amazing.  I hosted the Songwriters in the Round at Village Guitar on Saturday afternoon, did not win an award (album of the year) but was so thrilled to be nominated.  Got dressed up in my girly clothes & attended the Gala evening with two of my girls & my sis (below) & friends.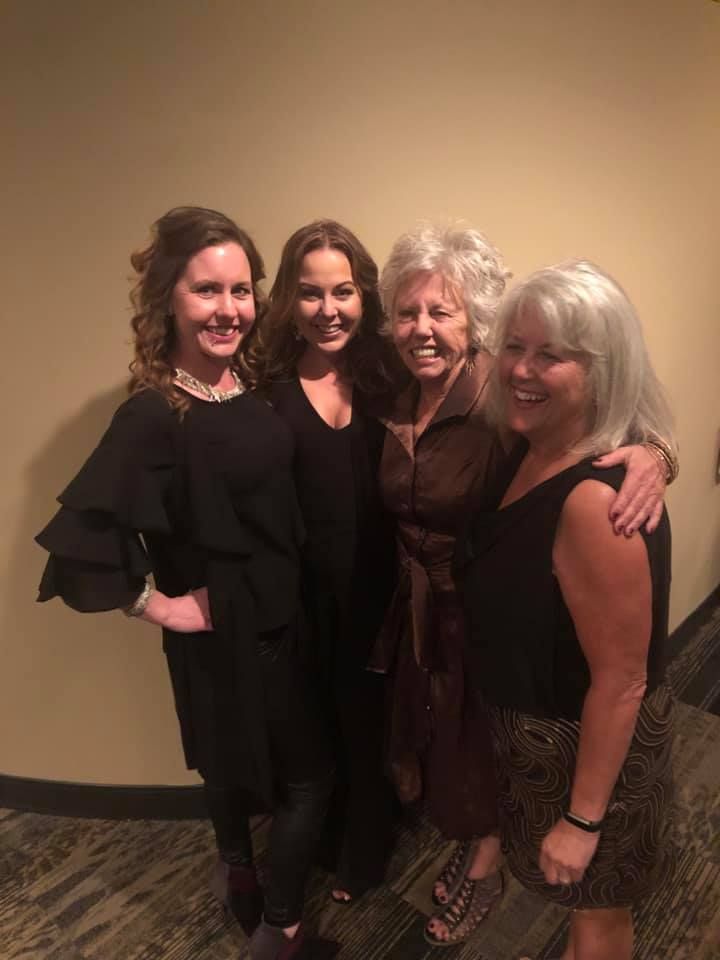 March 31, 2019:  My bandmate Terry Hoknes & I wanted to put on an evening to showcase some of the SCMA (Saskatchewan Country Music Association) 2019 SCMA Award Nominees, applaud the SCMA & create a buzz for the upcoming SCMA Awards.  COUNTRY AT THE CAPITOL Music Club March 29, 2019.  And what an evening it was!  The Capitol Music Club gave us the venue.  Amazing door prizes from our Saskatoon sponsors PERSEPHONE THEATRE, BELLA SANTE MD, HAND & STONE Spa, SCMA - Saskatoon Chapter & SASKMUSIC.  A great audience, great sound by Jamie Peever & everyone got paid!  Now that's what I call success!  THANK YOU ALL!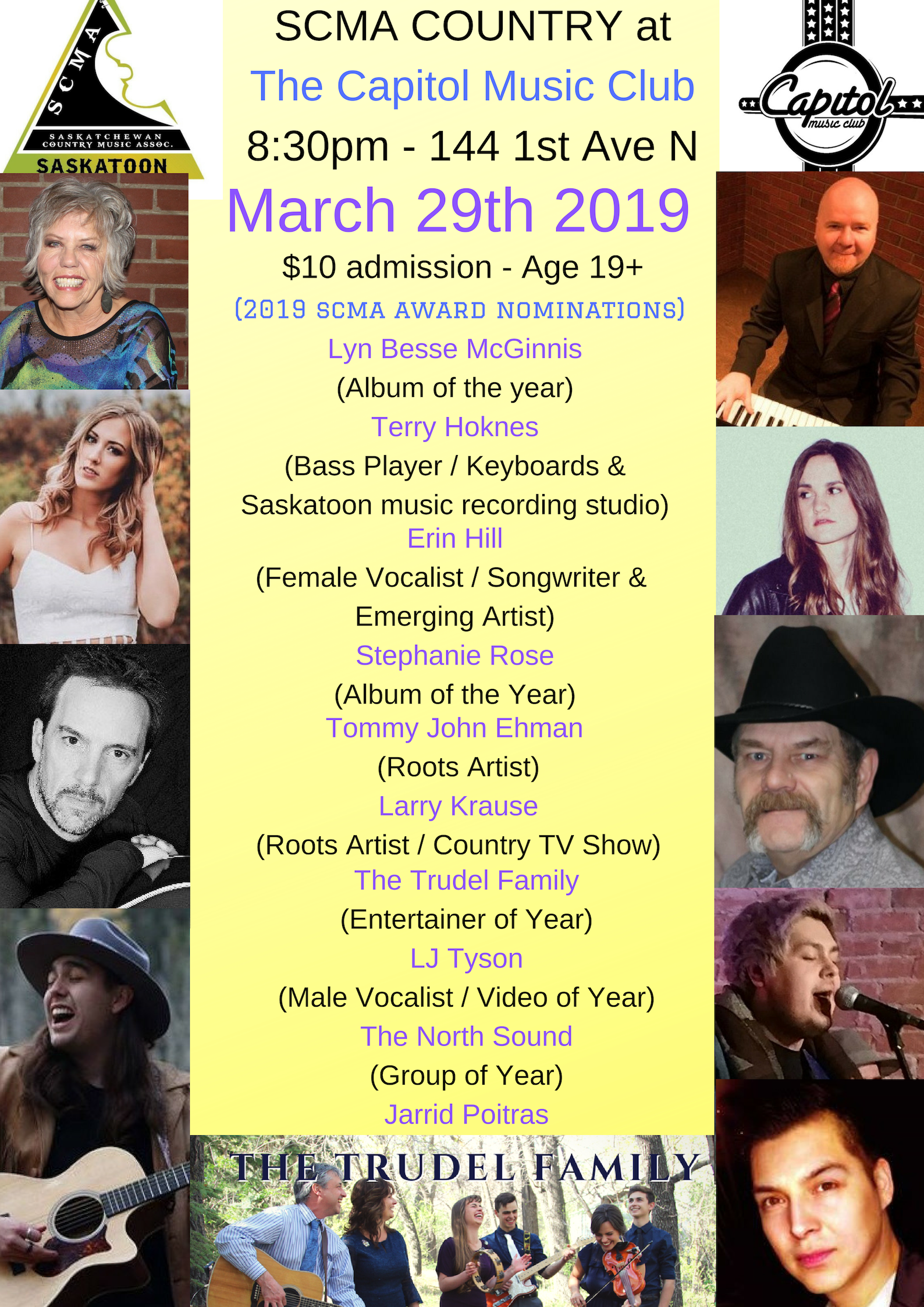 March 3, 2019:  Exciting News!!  So honoured to announce my new album A SIMPLE LIFE has been nominated for 2019 SCMA Album of the Year! The 30th Anniversary SCMA Awards Show will be held April 13, 2019 in Saskatoon at TCU Place.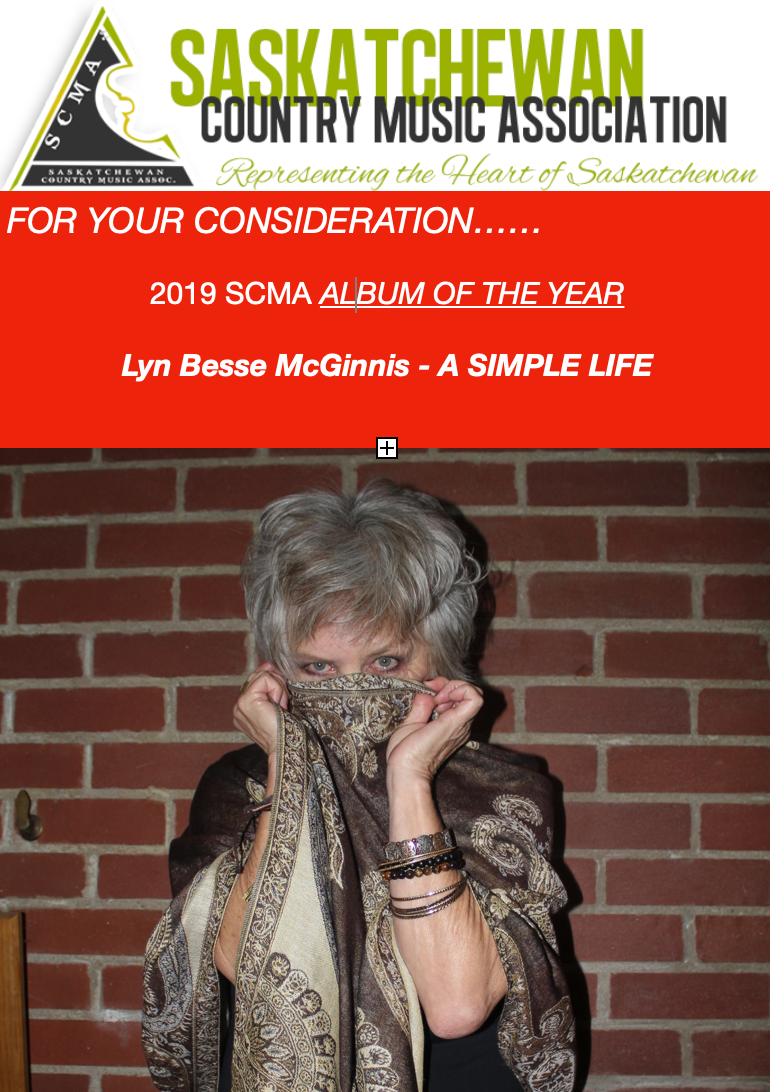 March 1, 2019 - My episode on TIMBERLINE MUSIC SHOW aired again today.  How do I know?  My Mama called & told me! Turns out it airs 3 times a day for the whole month!  How awesome is that!
February 24, 2019 - Just added printable lyric sheets for all the songs on my new CD A SIMPLE LIFE.  Check it out.  
February 23, 2019 - CD'S NOW AVAILABLE!
Email me at lynmcginnis@sasktel.net if you'd like to purchase a copy of my new CD A SIMPLE LIFE - $10.  E transfer is a wonderful thing!   Digital download?  Available from iTunes & CD Baby (just click on one off the icon on the right side of this page) along with my entire discography! 
February 15, 2019 - I'm a TV star! 
Very excited to announce my very own episode of the Timberline Music Show!!!  It was filmed in Prince Albert in this beautiful log building last summer & just aired.  Thank you to Larry Krause, the host of the show for making it such a fun thing to do!  And how fitting he starts off the show with an old John Denver tune.  I loved John Denver back in the day!
January 25, 2019
Saskatchewan Country Music Association - Awards 2019!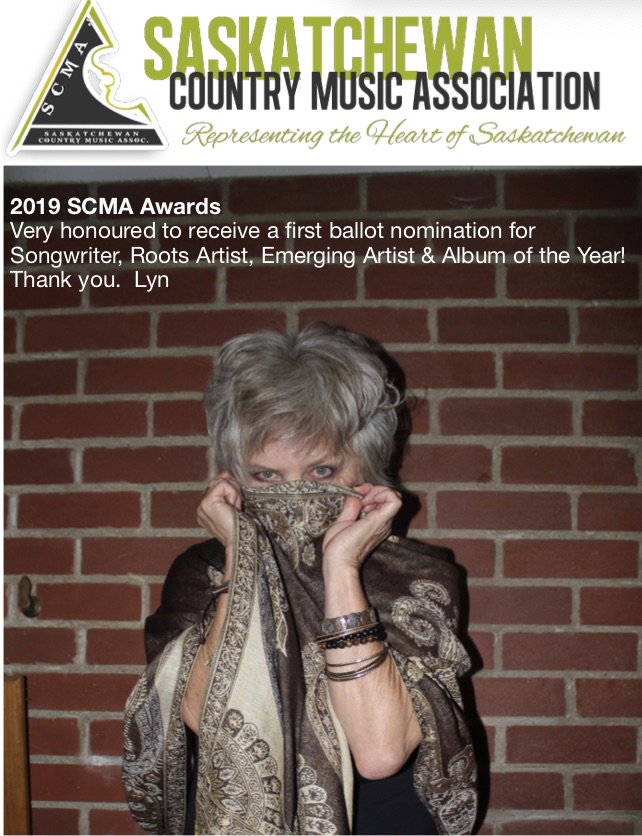 January 16, 2019 - FIRST MUSIC VIDEO for the song You Shine - the first single on my new album "a simple life" (2018).  Dedicated to my parents - Bud & Shirley Besse (also the stars of this video!)!
December 19, 2018 - I'm feeling nostalgic.  It's the end of another year & I start thinking back on what I've accomplished, what I've learned & where I've been.   From a music perspective, here's the top five that I love love to dwell on....
1. Released my new album "a simple life".
2. Working on my first ever music video.
3. First TV show all about me & my music ...Timberline Music Show with Larry Krause.
4. Trio with Terry Hoknes & Tom Kennedy.  For a singer/songwriter who has always played alone, this is music heaven.  Two talented friends that happen to be extraordinary songwriters & multi-instrumentalists!  
4. First gospel showcase at the Saskatchewan Country Music Awards in Prince Alberta SK.
5. An abundance of new songs & co-writes.  
November 30, 2018 - I'm excited to be one of the "special guests" at Songs Across the Autumn Prairies Show.  A Sunday afternoon of shared music featuring songs from the Regina & Saskatoon Groups of Songwriters Association of Canada (SAC).  The Refinery 609 Dufferin Avenue Saskatoon.  4 PM. $12 Advance $15 Door.  
November 29, 2018 - Attending Very Prairie Music Summit in Saskatoon Nov 29 - Dec 2 in Saskatoon.  Workshops, one on one opportunities with industry folks, networking with fellow SK musicians & songwriters & some great music! Thank you SaskMusic!
November 28, 2018 - Guess who??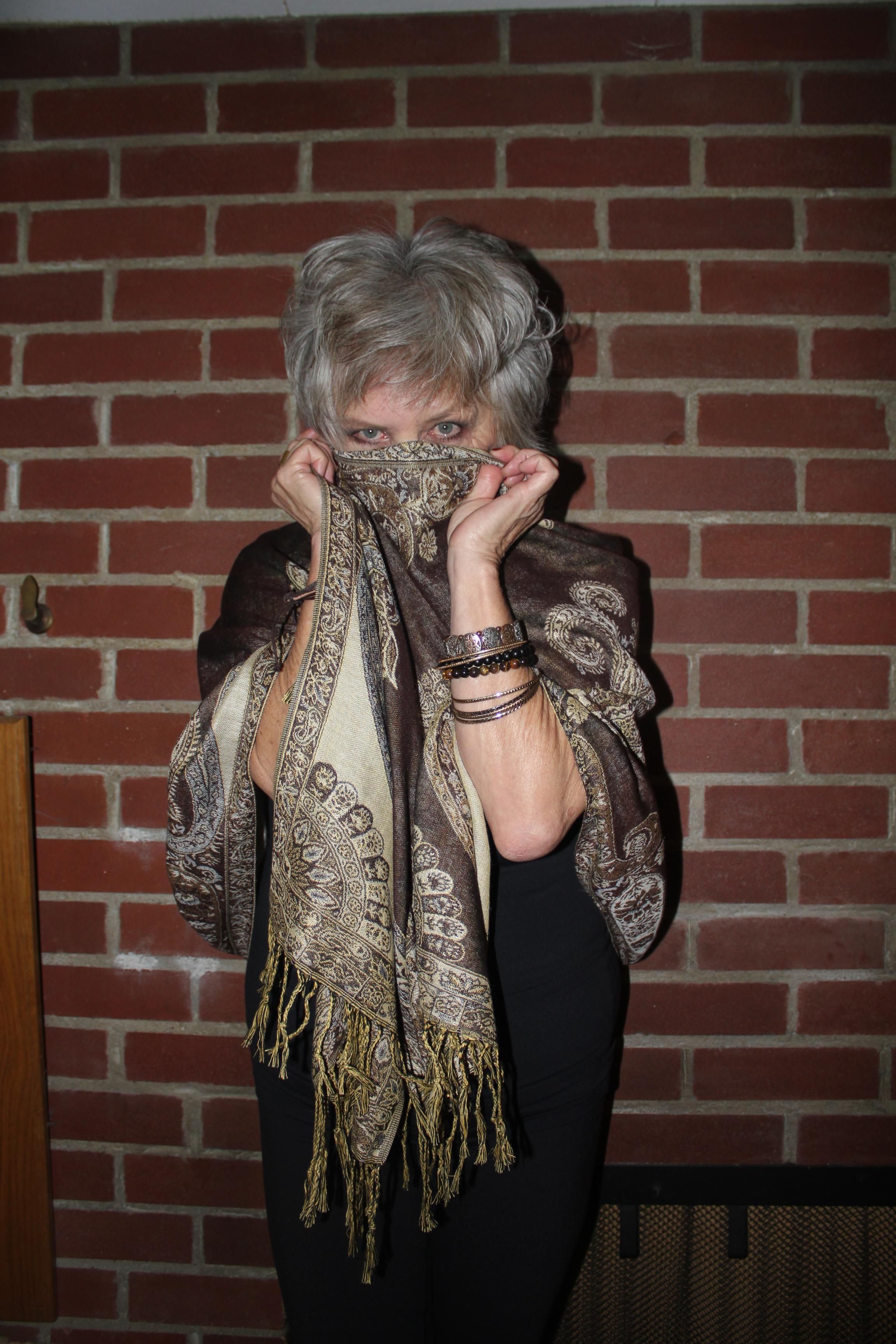 November 25, 2018 - SaskMusic Awards in Regina SK.  Excellent evening.  We have such talent in this province!  It's inspiring and daunting all at the same time!
October 23, 2018 - a simple life is released!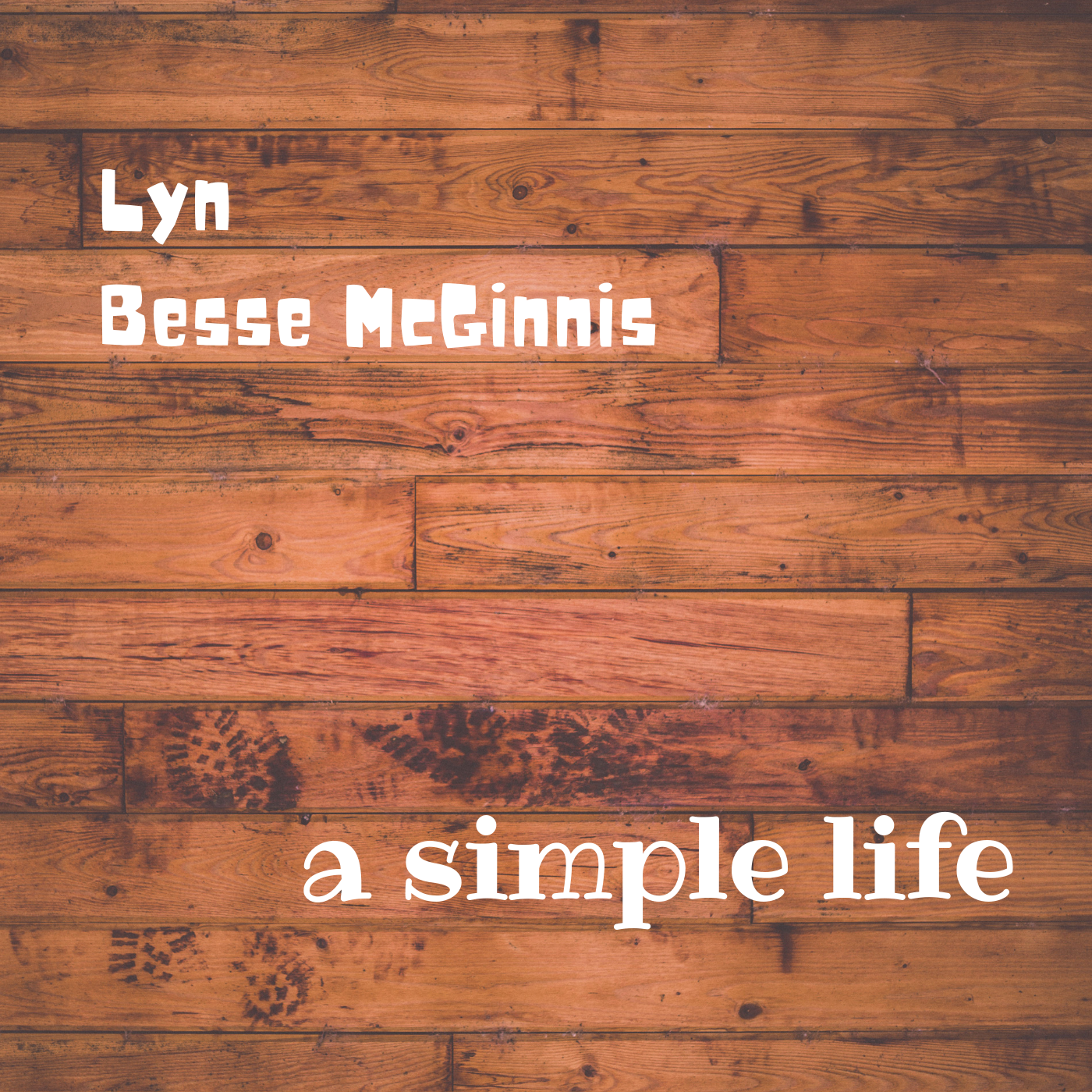 And as you can see.....I'm really excited.....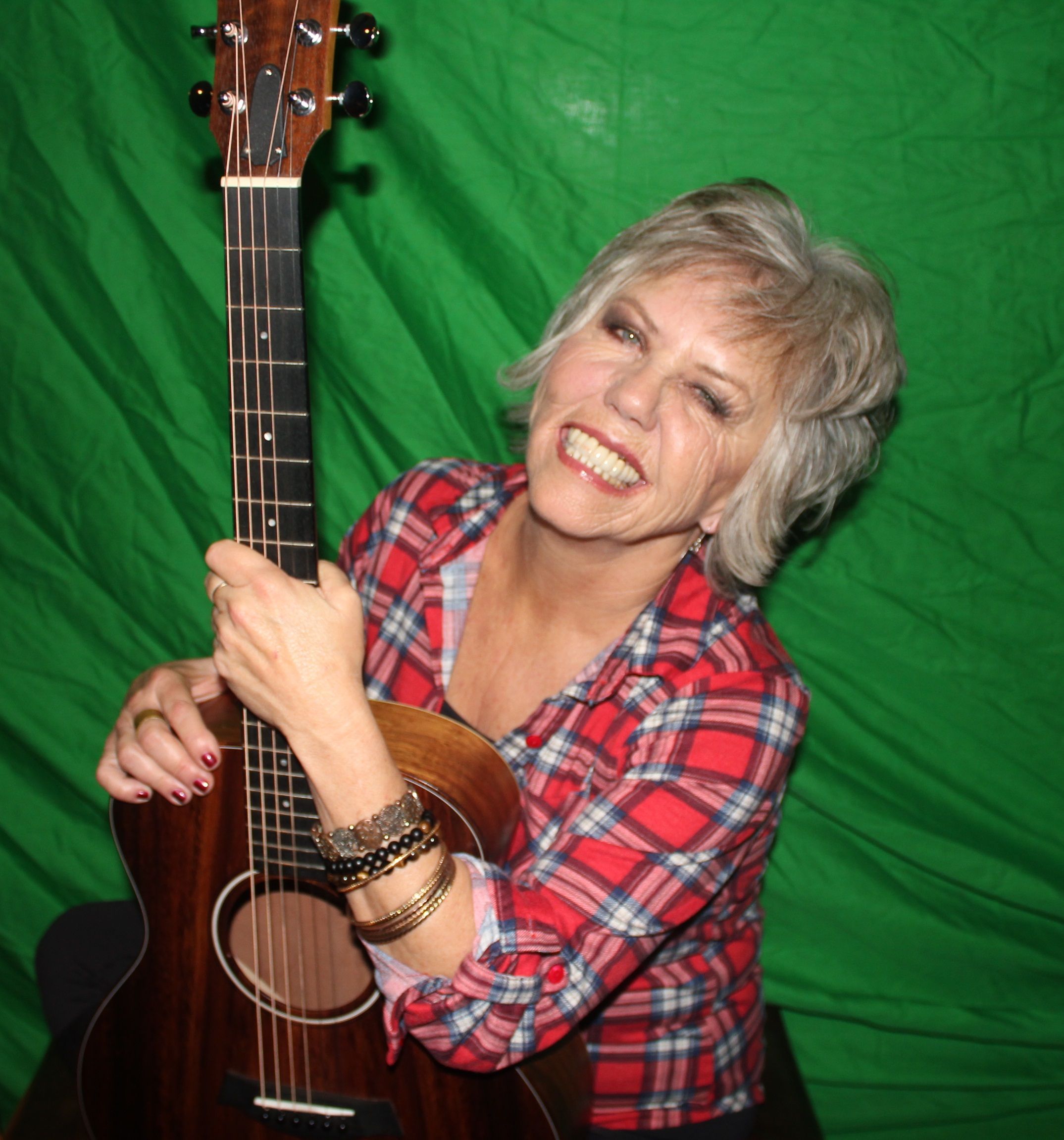 MORE NEWS COMING SOON ON ALBUM LAUNCH & TOUR DATES! 
October 17, 2018 - 7 new songs!  That's a rather large EP or mini album.  No matter.  It's done.  I have 8 million more songs (maybe a slight exaggeration) but they'll have to wait their turn!  Recorded with Terry Hoknes at Saskatoon Music Recording Studio here in Toon Town. Now the songs are in the hands of David j Taylor at The Purple Studio in Sechelt BC for mastering magic!  Excited.  
October 13, 2018 - Great show with THE TRIO (Terry Hoknes & Tom Kennedy) at D'lish by Tish in Saskatoon.  Some originals, some covers, some stories.  Thanks Tish for the great venue & thanks to the Sask Country Music Association for the sound system!
October 5, 2018 - PARKRIDGE CARE HOME, Saskatoon.  I have been playing here a couple of times a year for a decade!  They are the most appreciative audience.  Nobody does You Are My Sunshine like this bunch!! One lovely woman who always always sings along turned 98 two days earlier!
September 18-21, 2018 LYN'S VERY OWN PERSONAL SONGWRITING RETREAT AT JAN LAKE LODGE - UP UP THE HANSON LAKE ROAD.  Yes.  There is now a song.  A few glorious days in a cabin on the lake writing songs, playing music, relaxing & hanging out with some good friends.
July 18, 2018 - TASTE OF SASKATCHEWAN in Saskatoon.  A week long extravaganza of good music + good food.  Played with THE TRIO (Terry Hoknes & Tom Kennedy).  So much fun to play with these two - we have got to do it again!  Thanks Konni Horne for getting us a spot.  
June 15, 2018 - SONGS 4 NATURE Songwriters Circle at the Royal Sask Museum in Regina SK.  Beautiful venue.  Stayed with my brother Randy & his wife Jan & let's not forget Jazz the dog.  Always a lovely treat.  
June 5, 2018 - I'm a TV star!  Filmed a segment of Larry Krause's TIMBERLINE MUSIC SHOW in Prince Albert SK.  Sang some songs & talked with Larry in a beautiful setting.  Can't wait to see it.  Great fun!  Thanks Larry.
May 24-27, 2018 - SONGS 4 NATURE SONGWRITING RETREAT - Long Lake, Saskatchewan - A wee slice of songwriting heaven.  All day outside writing, sleeping in a tent & somebody feeds me. Yup - songwriting heaven.  I asked the organizers so...do you want me to write about nature or just be in nature & see what I write?  They said YES..DO THAT!
April 27-29, 2018 - SASKATCHEWAN COUNTRY MUSIC ASSOCIATION - AWARDS SHOW in Prince Albert, Saskatchewan!  Played the Gospel Showcase & sang my new gospel song "Higher Ground" written with Michael Lander and Rhonda Gallant-Morari at a SaskMusic songwriting session.  Thanks SaskMusic for setting me up with these lovely songwriters.  
April 14, 2018 - SCOTT ANTHONY ANDREW'S CD Launch - I Don't Do Lazy like that!  The Refinery in Saskatoon.  I did a couple of my songs & I got to be a doo-wop girl!  Scott, you truly are a music man.  You were amazing.  Thanks for taking me long!
April 13, 2018 - SONGS 4 NATURE SONGWRITING CIRCLE at The Underground Cafe in Saskatoon.  
June 9, 2017 - Super excited about the CANADIAN SONGWRITING CHALLENGE this weekend with Justin Gray!  Song writing, recording & surrounded by creative souls.  Thank you SaskMusic!
April 5th, 2017 - My song The Veil of Tamar is a semi-finalist in the Canadian Songwriting Competition!  
March 31st, 2017 - Saskatchewan Country Music Association Awards Weekend in Saskatoon!  Played the Songwriters' Circle Friday night.  Just finished a new song called Deja Vu so I played it!  Excellent weekend.  Old friends, new friends and great music.  Congrats to all the award winners!
March 3rd, 2017 - Selected to play the Songwriters' Circle at the Saskatchewan Country Music Awards March 31st, 2017 in Saskatoon! Wahoo!
January 1st, 2017 - New attitude, new songs....the year o2016 - A year of renovating old houses and writing new songs.
March 22nd, 2015 - New photos call for a website update - coming very very soon.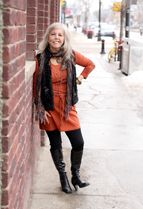 March 11th, 2015 - The Veil of Tamar is now available on itunes!
February 26th, 2015
The Veil of Tamar is now available on CD Baby!  Thank you SaskMusic with support from the Government of Saskatchewan.     So different from anything I've done before.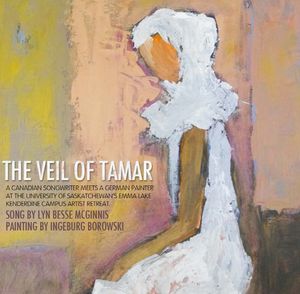 December 2014 Final Update on the UK Songwriting Contest - I'll Hang the Moon made the finals and The Veil of Tamar made the semi-finals.  I'm extremely proud of both.  
November 23rd, 2014 - WOW!  My song The Veil of Tamar also made the semi-finals in the gospel category of the UK Songwriting Contest.
November 12th, 2014 - EXCITED!  Just found out that my co-write I'll Hang the Moon (written with Ronnie Hedderwick from Spain) has made the semi-finals in the open category of the UK Songwriting Contest!  Ronnie composed the music (he's a genius) & I wrote the lyrics.  Look out Rodgers & Hammerstein, Elton & Bernie etc. etc.!
October 26th, 2014  -  Excellent gig at The Reflections Art Festival yesterday. A chance to try out some new tunes.                            
September 7th, 2014 - Two SOLD OUT shows at Solar Gardens September 10th & 11th with two amazing women KIM FONTAINE and BEV ZIZZY.  Gonna be a great night!
August 6th, 2014 - Thank you thank you SASKMUSIC for your support of my single song recording! Just finished recording THE VEIL OF TAMAR with a flute, violin, upright bass, harp & English horn at Cosmic Pad Studios Saskatoon with Ross Nykiforuk.  For the whole Veil of Tamar story that includes a German painter, a Canadian songwriter, two paintings and one song....click on the blog button above & go to The Veil of Tamar - May 2012.

July 5th - Sang my new song SAILING at Erin & Mitch's wedding in Mexico.  A wedding gift.  That counts as a gig in Mexico!
June 18th - The sold out SOLAR GARDENS Songwriters Circle with Kim Fontaine & Bev Zizzy was fantastic.  Thank you Roger & Chris at Solar Gardens.  A magical combination of original music and gourmet yummage!
June 11th, 2014 - REGINA ROAD TRIP.  Teaching songwriting for Amy Nelson's Sing Like a Star Studios June 11 & 12. CJTR 91.3 Radio Interview with Reg Wilke on Pickin It Country June 13, 6-7 pm 
May 14th, 2014 - EXCITING NEWS!  Got a SASKMUSIC Grant to record The Veil of Tamar (with lots & lots of strings - maybe a lute)!  
April 13th, 2014 - No wins at the SCMA but a fabulous weekend.  
March 28th, 2014 - More exciting SCMA news!  Selected to play at the Songwriter's Café hosted by Canadian Country multiple award winner Charlie Major on Sunday, April 13th, 2014 at 3 p.m. in Nipawin SK.
Feb 28th, 2014 - Exciting news!  Two nominations for 2014 Saskatchewan Country Music Awards:  RISING STAR & ROOTS ALBUM OF THE YEAR - Next Time Around.  
Jan 23th, 2014 - Happy New Year!  Down in Miami Beach Baby...beating the Saskatchewan winter, writing new songs & loving the beach!
Dec 16th - MERRY CHRISTMAS!  Taking time for family, friends and making memories.
Dec 1st - NEXT TIME AROUND TOUR stops in Hope, B.C. December 7th 6 p.m. at The Legion Lounge. 
Nov 21st - Lyn combines her love of travel with the promotion of her new album NEXT TIME AROUND.  Her & husband Bob are housesitting & Lyn gigs wherever they go.   Check out "Happily Houseless"  on her blog page!
Nov 4th - NEXT TIME AROUND TOUR heads to B.C.   First stop - The Boardwalk Restaurant, Lund B.C. November 15th 5:30 p.m.
October 4th - Next Time Around Tour is underway!   Check the calendar for dates...
2nd album - NEXT TIME AROUND - arrived August 2013!  Just selling them out of the trunk until I get them available on CD Baby & MusicMax. Email me to get a copy!
2013 Juno Week in Regina, SK - Taught a Songwriting Course for teens through Sound Advice April 17th, 2013  - excellent adventure!   There's some awesome young SK talent out there!